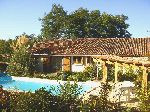 A converted Pressoir with 1 bedroom, shower room, kitchen and living/dining room....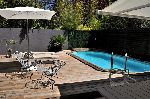 Located in private deadend road of a green & peaceful residential area of Montpellier, close to historic center. Renovated & fully equipped, 2bathroom....

Bed & Breakfast in listed 17th century Chateau Domaine in Gascony, SW France....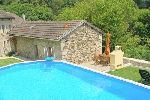 The gite, terrace and pool....