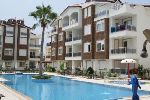 Luxury Apartment in a fabulous Complex with a Massive Pool in the Mediterranean Resort of Side, Antalya,....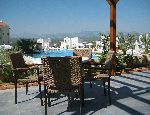 Pool and mountain views from Pool café....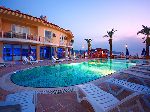 Your Luxury Three Bedroom Sunset Beach Apartment is Located Within Two Minutes Walking Distance From the Turquoise Aegean Shore....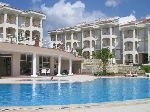 Lovely first floor apartment to rent in Side,comes fully equiped with all modern amenities and boasts use of lovely communal pool......