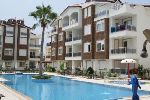 Luxury Apartment in a fabulous Complex with a Massive Pool in the Mediterranean Resort of Side, Antalya,....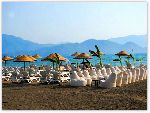 Your Luxury Fethiye Rental Apartment is located within walking distance of the turquoise Aegean/Mediterranean beach.....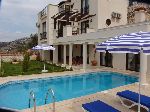 The Property is a newly constructed villa set back on the hill side with a superb sea view....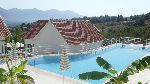 Kusadasi Villa - Pool view....